Matahiwi Estate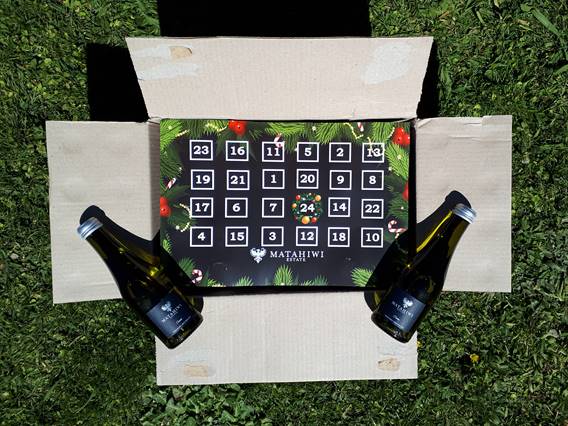 2017 Advent Calendar
Advent calendar for adults... you know you want one!
24 x 200ml Cuvee to get you through the silly season.Or as a gift to a loved one! Price is $109 including delivery. Order yours today!
A note from the winemaker Miles: Nice greeny gold colour with fine bubbles. The nose shows floral, fresh pear aromas with subtle lemon custard. A burst of sweet peach on the palate is followed by a sustained fresh dry finish. Merry Christmas!
Shopping Cart
Your shopping cart is empty