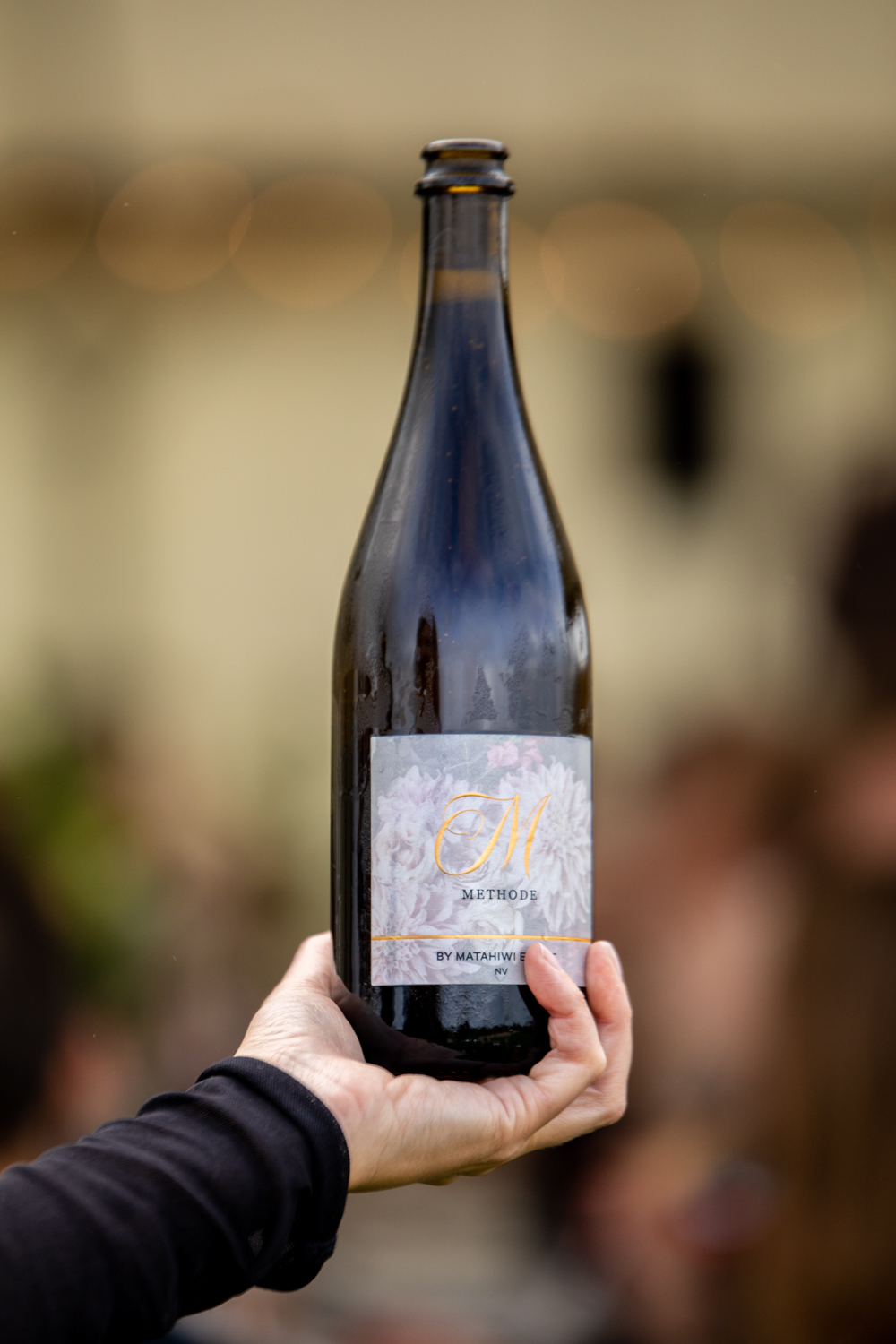 Holly

Matahiwi Estate Methode Traditionnelle NV

Picked by a special team as part of our 'Pick your own bubbly' event in March 2020, the weekend before lockdown, this special Methode Traditionnelle has finally been released. The feedback so far on this delicate Methode has been supurb! Made in the traditional way, a labour of love, secondary fermentation happens in the bottle creating the bubbles.

This complex sparkling wine is a multi vintage blend of 60% Pinot Noir and 40% Chardonnay grapes harvested from our home vineyard. Summer fruit aromas are complimented by a rich yeasty palate from extended yeast aging and a fine finish. Delishious!

How to open this beautiful wine!

This wine has been hand corked, like the good old days! So the best way to open it is with a saber… also how all good champagne is opened! You may be able to pop the cork but it also might be a little bit tricky to do this until the bottle has aged a little longer.
The next best option would be to take the top of the cork off with a sharp knife and then open with a corkscrew!