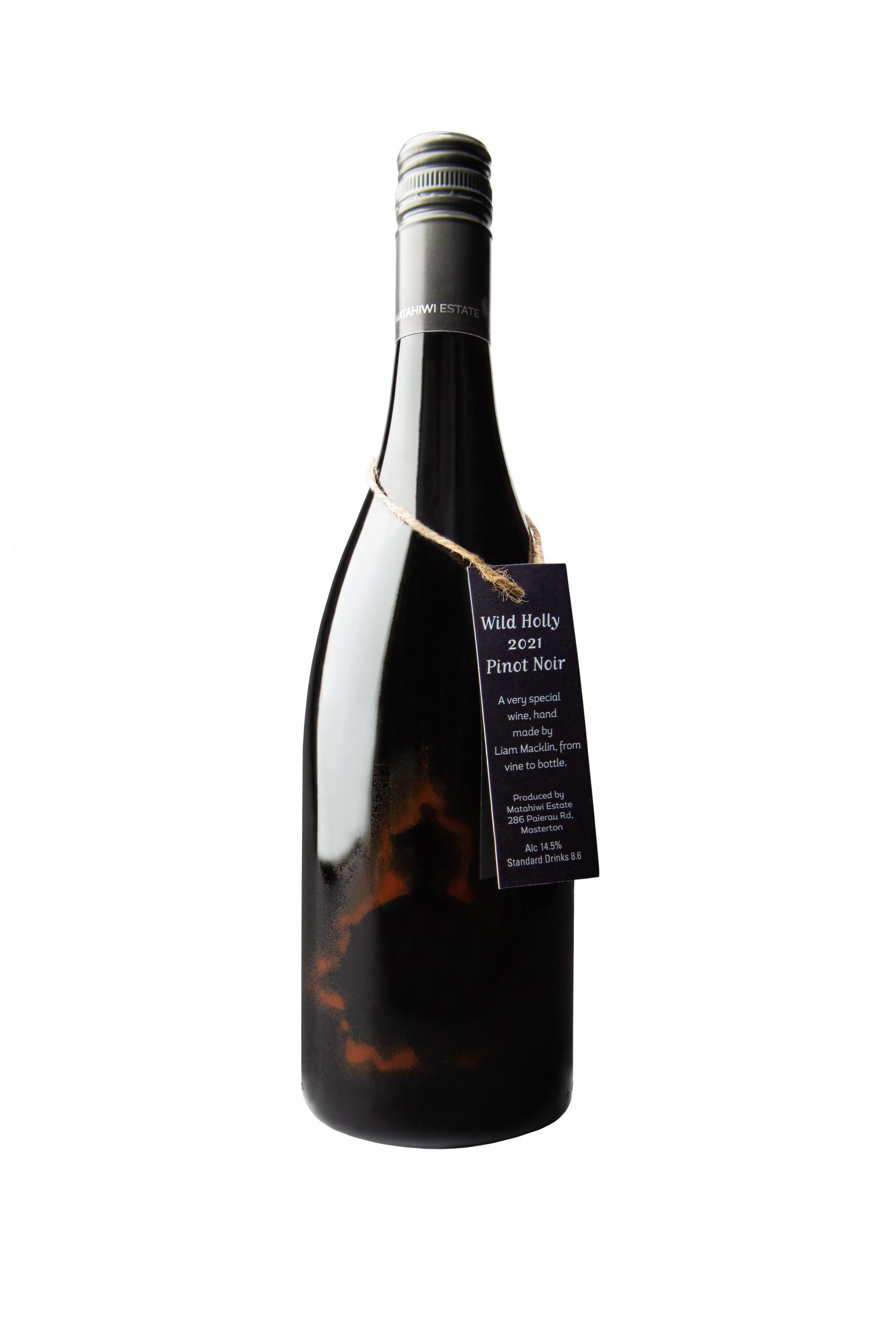 Holly

Wild Pinot Noir

2022

Our Holly range is the best we produce. As our reserve range, named after the owners' daughter, they are stand out medal winners vintage to vintage. This wine is harvested from the very best parcels of fruit on our Home Estate, typically from low yielding vines on the lowest vigor areas within the vineyard.  Bottles are hand painted by the winemaker Liam and with help from the wider team.

Tasting notes

The 2022 Wild Holly Pinot Noir was hand made from one tonne of our best Abel Clone fruit. Handpicked the fruit was fermented whole bunch and wild. Minimal plunging was carried out throughout fermentation to ensure a high percentage of carbonic maceration could occur.

Macerated for 3.5 weeks before being pressed directly to 2nd fill French Oak. The wine has gone through the malo process naturally in the Spring of 2022. After spending 10.5 months on oak, the wine was racked off lees and hand bottled with the utmost care.

This is a no-adds wine, and hence extra care must be taken to ensure that the wine remains unspoiled. The result is a true representation of the Abel clone from our vineyard. No adds, no fining and no filtration. A truly minimalist approach from a very tricky year for red wine.